Dark Horse June 2023 Solicitations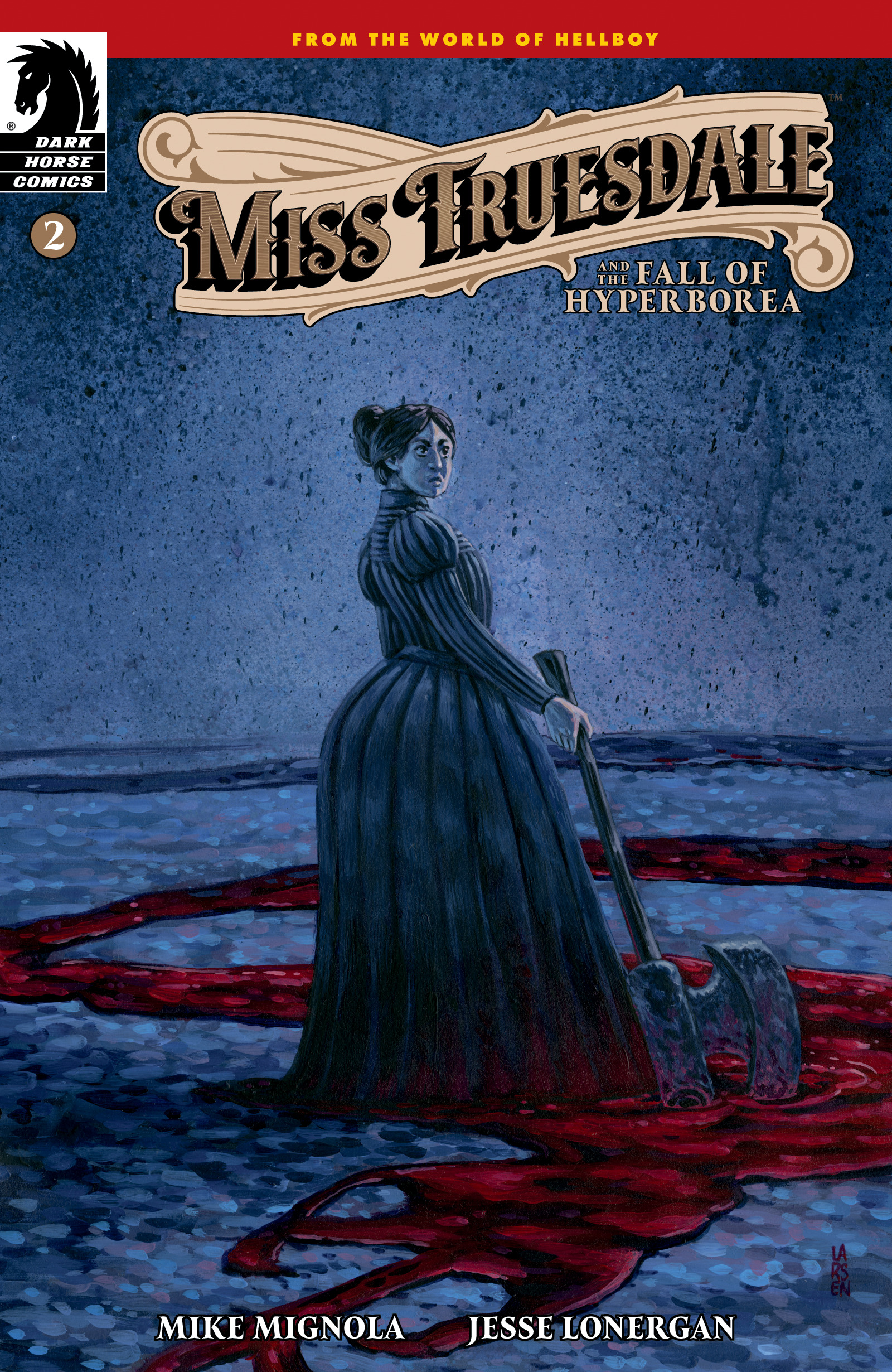 Dark Horse June 2023 Solicitations
The Dark Horse June 2023 Solicitations are here!
Common abbreviations
TP/TPB: Trade Paperback
SC: Softcover (like a TPB)
HC: Hardcover
FC: Full Color
DM: Direct Market. This refers primarily to comic book stores or online shops that order via the same means as a comic book store (primarily Diamond or Lunar). Places like Amazon or Barnes and Noble will generally NOT have these variants.
FOC: Final Order Cutoff – The time an order has to be submitted by the vendor. Also when you need to get your order in by at TalesofWonder for preorders.
RES: Resolicit – A new listing for a product that was previously solicited in PREVIEWS or New to Order, and which is being listed anew since the original Solicitation was cancelled either by the vendor or by Diamond.
O/A: Offered Again – This designates an item that has been previously solicited and released, but is being solicited again.
ALL DATES ARE SUBJECT TO CHANGE DUE TO PAPER SHORTAGES, PRINTER JAMS, AND SHIPPING CONFLICTS.
DEN HC VOL 01
APR231350
(W) Richard Corben (A/CA) Richard Corben
The first volume presenting the long-out-print masterpiece Den, by fantasy legend Richard Corben! This special edition also features bonus material, art pages restored by long-time Corben collaborator José Villarrubia, new lettering by Nate Piekos of Blambot, and an introduction by Patton Oswalt, all presented in a gorgeous hardcover with a dust jacket. Thrust into a bizarre fantasy world called Neverwhere, the muscular adventurer Den goes on an exotic adventure through ancient ruins meeting an evil queen, her sacrificial doppelganger, bizarre lizard men, giant insects, and more strange and dangerous madness in this legendary saga brimming with horror, magic, and violence. The inspiration for the Den segment of the cult classic film, Heavy Metal!
In Shops: Aug 09, 2023
SRP: $34.99
KOSHCHEI IN HELL HC
APR231360
(W) Mike Mignola (A) Ben Stenbeck, Dave Stewart, Clem Robins
The world above may be over, and Hellboy gone with it, but Koshchei is still in Hell content with his wine and his books-until an old face arrives and brings Koshchei a critical task. An old and powerful foe is returning, and Koshchei must take up his sword and defend the city from destruction. Mignola returns to Hell to reunite with one of his favorite collaborators, Ben Stenbeck.
Collects Koshchei in Hell #1-4, Sir Edward Grey: Acheron one-shot, and bonus material.
In Shops: Aug 16, 2023
SRP: $24.99
LOBSTER JOHNSON OMNIBUS HC VOL 02
APR231361
(W) Mike Mignola, John Arcudi (A) Tonci Zonjic, Kevin Nowland, Ben Stenbeck
After years of captivating fans' imaginations from the pages of Hellboy and B.P.R.D., the pulp-style adventures of Lobster Johnson took the limelight in their own series of comics adventures. From gangsters to Nazis to an army of monkeys, the Lobster faces classic foes in strange new ways. His adventures continue in this omnibus hardcover edition, collecting trade volumes The Iron Prometheus, The Pirate's Ghost and Metal Monsters of Midtown, A Chain Forged in Life, and the short story "The Killer in My Skull."
The second volume of this collection features writing by Mike Mignola, John Arcudi and Tonci Zonjic with art by Zonjic, Ben Stenbeck, Kevin Nowlan, and more!
In Shops: Aug 02, 2023
SRP: $39.99
AVATAR THE LAST AIRBENDER OMNIBUS TP IMBALANCE
APR231342
(W) Faith Erin Hicks, Bryan Konietzko, Michael Dante Dimartino (A) Peter Wartman, Adele Matera
When Aang, Katara, Sokka, and Toph return to Earthen Fire Industries-the factory owned by Toph's father-Aang is surprised when their arrival is met with a cold shoulder. As soon as the team is asked for help at a business council meeting, the reason for the slight becomes clear: a massive bender-versus-non-bender conflict has gripped the town and is threatening to turn violent. In order to heal the divide and save the town, Aang and the team will all face tough decisions about power and identity that could tear them apart.
Collects Avatar: The Last Airbender-Imbalance volumes 1-3.
In Shops: Aug 09, 2023
SRP: $24.99
BALTIMORE OMNIBUS TP VOL 01
APR231343
(W) Mike Mignola (A) Christopher Golden, Ben Stenbeck, Clem Robins
Inspired by acclaimed 2007 novel Baltimore: Or, the Steadfast Tin Soldier and the Vampire, by Mike Mignola and Christopher Golden, Lord Baltimore's story returns in this paperback omnibus edition! After a devastating plague ends World War I, Europe is suddenly flooded with vampires. Lord Henry Baltimore, a soldier determined to wipe out the monsters, fights his way through bloody battlefields, ruined plague ships, exploding zeppelins, submarine graveyards, and much more on the hunt for the creature who's become his obsession. Collects the first four Baltimore hardcover volumes, collected with supplemental sketchbook material.
Includes Vol. 1: The Plague Ships; Vol. 2: The Curse Bells; Vol. 3: A Passing Stranger; and Vol. 4: Chapel of Bones.
In Shops: Aug 16, 2023
SRP: $29.99
BEATRIX ROSE VIGILANTE GN
APR231344
(W) Stephanie Phillips (A) Valeria Favoccia
Featuring characters from the million copy-selling novels of USA Today bestselling author Mark Dawson and written by Harley Quinn writer Stephanie Phillips! Beatrix Rose-an assassin ripped from her old life, Sapped working for the Triads in Hong Kong, and forced to protect them when a killer starts to target her bosses. They call this killer a Demon, unable to be stopped, striking at will. Beatrix has no choice but to find this Demon, to take them out, or die trying.
Collects issues 1-5 of Mark Dawson's Beatrix Rose: Vigilante.
In Shops: Aug 02, 2023
SRP: $22.99
BLOOD FORCE TRAUMA TP
APR231345
(W) Jake Smith, Hiram Corbett
Blood Force Trauma. It's America's past time of the future! Brutal hand to hand combat, two fighters enter, one walks out. The other? Gets scraped up off the arena floor! Blood Force Trauma. It's full of laser skull guys, kung fu masters, and mutant shark dudes from another dimension! It's somewhere a normal kid like Zap Daniels just doesn't belong. Too bad he's the new world champ! Blood Force Trauma. It's the comic you're holding right now! And if you want to find out more, I guess you're gonna have to give it a read… if you dare!
In Shops: Aug 30, 2023
SRP: $19.99
BLUE BOOK TP VOL 01
APR231349
(W) James TynionIV (A) Michael Avon Oeming
An ambitious, non-fiction comic book experience depicting true stories of UFO abductions with an eye to capturing the strange essence of those encounters. In Blue Book, teaming with artist Michael Avon Oeming and letterer Aditya Bidikar, Tynion presents what he calls his "True Weird" stories. Tales of ordinary people encountering the strange and the impossible. Volume 1 retells the infamous case of the abduction of Betty and Barney Hill of New Hampshire in 1961 – the very first widely-publicized UFO abduction that went on to shape and influence all future encounter stories. Collects the Dark Horse Comics series Blue Book #1-5, originally published on Substack.
In Shops: Aug 30, 2023
SRP: $24.99
EC ARCHIVES WEIRD FANTASY TP VOL 02
APR231351
(W) Bill Gaines (A) Various, Al Feldstein
Weird Fantasy from EC Comics captured the wonder and terror of science fiction like no other title of its era. And now the Dark Horse Comics library of EC classics returns with EC Archives: Weird Fantasy Volume 2, now in a value-priced paperback edition featuring the work of comics legends Al Feldstein, William Gaines, Wally Wood, Jack Kamen, Joe Orlando and more. This volume collects Weird Fantasy issues #7-12 with remastered digital color based on Marie Severin's original tones. Foreword by rock superstar Gene Simmons of KISS
In Shops: Aug 16, 2023
SRP: $19.99
EERIE ARCHIVES TP VOL 02
APR231352
(W) Archie Goodwin (A) Various
A gruesome gold mine of horror, suspense, and the supernatural, Eerie magazine (and its partner in crime, Creepy), set the bar for gripping tales of terror in the comics medium. Collecting the groundbreaking series, Eerie Archives is now available in a value-priced paperback edition. Under a jaw-dropping cover painting by Frank Frazetta lies a collection of chilling tales written by comics legend Archie Goodwin and illustrated by a murderer's row of top talents including Steve Ditko, Gene Colan, Neal Adams, Gray Morrow, Johnny Craig, Dan Adkins, and more.
Collects Eerie magazine #6-10.
In Shops: Aug 09, 2023
SRP: $24.99
ITS ONLY TEENAGE WASTELAND TP
APR231358
(W) Curt Pires (A) Jacoby Salcedo, Mark Dale
In the first days of the apocalypse, a group of high school boys may be the last alive in the city. When his parents go out of town for the weekend, Mexican-American high schooler Javi decides to throw a party-one that'll launch him and his buds into popularity! Or at least get them noticed by some girls. But no high school party goes off without a hitch. Javi can only watch as his friend takes a beating from the school bully, but then-BAM! The apocalypse has the worst timing. With few survivors-and even fewer sane ones-Javi and his friends will have to learn to survive together, and mend the fallout from the last party before the end of the world.
Collects It's Only Teenage Wasteland #1-4.
In Shops: Aug 09, 2023
SRP: $19.99
IYANU CHILD OF WONDER TP VOL 03
APR231359
(W) Roye Okupe (A) Chima Kalu, Godwin Akpan
Iyanu makes her way to the Source to save all of Yorubaland from an ancient curse. This time, however, she has help from her new friends: Biyi, a carefree adventurer; Toye, the bookworm; and Ekun, the magical and opinionated giant leopard! Together, all four-also known as Team Chosen-embark on an epic adventure full of twists, turns, and laughs that will change their lives forever! Dark Horse and YouNeek Studios continue stories in a shared universe of African fantasy and superhero stories-the YouNeek YouNiverse! Soon to be an animated series from HBO Max, Cartoon Network, and Lion Forge Animation!
In Shops: Aug 23, 2023
SRP: $19.99
MEMORIA TP
APR231366
(W) Chuck Pires (A) Sunando C, Mark Dale
When an aged, terminally ill detective and a young burnout are partnered up and saddled with an unsolvable case, they begin to unravel a sprawling conspiracy that points to one thing: The most prolific serial killer in American history. As they further investigate the case, they make discoveries that will force them to question everything and everyone they know. True Detective meets Lethal Weapon with the prestige dramatic storytelling of a David Fincher film.
In Shops: Aug 16, 2023
SRP: $22.99
ONES TP
APR231378
(W) Brian Michael Bendis (A) Jacob Edgar
From the writer who brought you Marvel's Illuminati, New Avengers, Uncanny X-Men, comes the next, best, awesome super team to end all super teams: The Ones! Every single person in every mythology that was told they were The One are brought together for the first time to defeat…. The One. The actual one. The real actual one.Watch as he brings explosive comics splendor to this big new world! Think Good Omens meets Ghostbusters meets The Adam Project meets The Goonies meets Everything Everywhere All at Once meets, um, anything else you've ever liked! This amazing new vision is brought to life by wunderkind artist and co-creator Jacob Edgar (Batman, Army of Darkness).
In Shops: Aug 02, 2023
SRP: $24.99
STAR WARS HIGH REPUBLIC ADVENTURES NAMELESS TERROR TP
APR231383
(W) George Mann (A) Eduardo Mello, Ornella Savarese
Even in the shining light of the High Republic, unforeseen evil lurks in the shadows that not even the Jedi have faced…yet.A routine Jedi mission to the planet Dalna suddenly comes under deadly assault by an unseen foe. Cut off from help, they find themselves cornered in an ancient structure. Will they be able to make their stand here, or have they been lured into a trap?An known evil stalks these ruins… ruthless predator which preys on fear… a Nameless Terror!An all-ages stand-alone graphic novel, part of the High Republic publishing initiative!
Collects Star Wars The High Republic The Nameless Terror #1-#4.
In Shops: Aug 30, 2023
SRP: $19.99
USAGI YOJIMBO SAGA TP (2ND ED) VOL 08
APR231386
(W) Stan Sakai (A/CA) Stan Sakai
The eighth volume in Stan Sakai's prestige Usagi Saga collection includes three major storylines: "Two Hundred Jizo," in which Usagi and Inspector Ishida team up to solve a double murder; "Thieves and Spies," where Usagi joins forces with a thief and a samurai to thwart a black-market Ginseng Sade; and "The Hell Screen," a thrilling tale that finds Usagi working alongside his natural enemy-a kappa-to cast out a violent renegade of the same species.
Collects issues #139-158 of Usagi Yojimbo Volume 3, "The Artist" and "Buntori" from Usagi Yojimbo Color Special #5, and the bonus story "Sukanku."
In Shops: Aug 09, 2023
SRP: $29.99
WITCHER TP VOL 07 BALLAD OF TWO WOLVES
APR231387
(W) Bartosz Sztybor (A) Miki Montllo
Hailed as the greatest monster slayer-the infamous witcher Geralt is beckoned to the town of Grimmwald. When a strange occurrence stirs murmurs of a werewolf on the prowl, rumors spread surrounding the arrival of three wealthy sisters-who turned the poverty-stricken town into a flourishing tourist destination, but this change wasn't welcome by all the town's residents. Change creates more than fear and anger-but can conceive new enemies… and even monsters. With a grand mystery and a beast to slay, Dandelion may just find the inspiration he needs to write the perfect ballad. Created in close collaboration with CD Projekt Red!
Collects issues #1-4 of the Dark Horse Comics series The Witcher: The Ballad of Two Wolves.
In Shops: Aug 30, 2023
SRP: $19.99
ALL EIGHT EYES #3 (OF 4)
APR231340
(W) Steve Foxe (A/CA) Piotr Kowalski
Once Vin's eyes were opened to the eight-legged predators stalking NYC, he couldn't return to his old life of ignorance. But as his mysterious mentor Reynolds grows more reckless in his crusade to exterminate the spiders, it might be Vin-or an innocent bystander-who pays the ultimate price.
In Shops: Jun 21, 2023
SRP: $3.99
BLUE BOOK #5 (OF 5)
APR231346
(W) James TynionIV, Genevieve Valentine (A) Ming Doyle (A/CA) Michael Avon Oeming
From the New York Times-bestselling and multi-Eisner award-winning co-creators of Something is Killing the Children, The Nice House on the Lake, The Department of Truth, and Powers comes this ambitious, non-fiction comic book experience depicting true stories of UFO abductions with an eye to capturing the strange essence of those encounters. Madness and paranoia continue to take a toll on the sanity of Betty and Barney Hill as they search for help in determining whether their nightmares may have been missing memroires of their alien encounter. Also including "True Weird: And I Have Been Promised It" by Genevieve Valentine, Ming Doyle, and Aditya Bidikar.
In Shops: Jun 28, 2023
SRP: $4.99
GREAT BRITISH BUMP OFF #3 (OF 4)
APR231353
(W) John Allison (A) Max Sarin, John Allison
An Agatha Christie-style murder mystery set in the world of English competitive baking from Giant Days' John Allison and Max Sarin.
In Shops: Jun 14, 2023
SRP: $3.99
HAIRBALL #3 (OF 4)
APR231355
(W) Matt Kindt (A) Tyler Jenkins (CA) Matt Kindt
Determined to trap and kill her cat and put an end to the madness the beast is causing her family, the young girl begins to suspect killing the cat may not be possible-or that it may not be a cat after all!
In Shops: Jun 07, 2023
SRP: $5.99
HELLBOY & BPRD 1957 FEARFUL SYMMETRY ONE-SHOT
APR231357
(W) Mike Mignola, Chris Roberson (A) Alison Sampson (CA) Laurence Campbell
When Hellboy is called to India to investigate a rash of mysterious animal attacks, he is reunited with a familiar face. Together they search for the strange beast terrorizing a small village, but the mystery-and the myth behind it-runs deeper than they thought.Join the dynamic team of Mike Mignola and Chris Roberson for an all-new B.P.R.D. mystery, featuring art by the talented Alison Sampson (GENESIS) and colors by the amazing Dave Stewart (Hellboy, Umbrella Academy)!
In Shops: Jun 14, 2023
SRP: $3.99
LONESOME HUNTERS THE WOLF CHILD #2 (OF 4)
APR231362
(W) Tyler Crook (A/CA) Tyler Crook
From Russ Manning award-winning and Eisner-nominated Harrow County co-creator Tyler Crook comes this supernatural fantasy about loss, power, and destiny. Howard and Lupe find themselves stranded in a small town pitted in the middle of a conflict between townsfolk and the supernatural creatures in the woods, while members of Howard's cult hit the road to hunt him down.
In Shops: Jun 28, 2023
SRP: $3.99
LUNAR LODGE #1
APR231363
(W) Tyler Marceca (A/CA) Mirko Colak
Marriage ain't easy, especially when your spouse is hiding a monstrous secret. Just ask Rob Moreland, who knows things aren't great lately with his wife, Fiona, but is hoping to fix that… until the Lunar Lodge calls to confirm her stay. Rob decides to shadow his wife to the hotel but what he finds reveals even more horror than he thought. Rob will soon discover there's much more to the Lunar Lodge-and to his wife-than meets the eye.
In Shops: Jun 21, 2023
SRP: $3.99
MASKERADE #6 (OF 8)
APR231364
(W) Kevin Smith (A) Andy McElfresh (CA) John Sprengelmeyer
Maskerade drops off her latest quarry, then drops out of reality, where all the ghosts of the past come pouring out. Frisky confesses her connection to Ditt, having paved his hellish road with her own good intentions. And it's all about to come to a head, live and in lurid color, at 8 Eastern, 7 Central.
In Shops: Jun 21, 2023
SRP: $3.99
MISS TRUESDALE &THE FALL OF HYPERBOREA #2 (OF 4)
APR231367
(W) Mike Mignola (A/CA) Jesse Lonergan
After discovering a shocking truth connecting her to a gladiator from Ancient Hyperborea, the timid Victorian Miss Truesdale is forced to confront the horrifying evils and mysteries that lurk in what once felt like like ancient history… Hellboy creator Mike Mignola teams up with artist Jesse Lonergan to bring you the second installment of a new tale of Hyperborea!
In Shops: Jun 14, 2023
SRP: $3.99
MURDER INC JAGGER ROSE #2 (OF 6)
APR231369
(W) Brian Michael Bendis (A/CA) Michael Avon Oeming
Master assassin Jagger Rose has forever turned her life and the life of everyone around her completely upside down. So much so that she finds herself invited to the Vatican for an audience with the Pope. What?!? Ooh! What does the Vatican and the Pope look like in a world where the five families of organized crime never gave up their power? This and more shocking secrets will be revealed in this all new, gorgeously illustrated new chapter of Murder Inc. Fans of The United States of Murder Inc., this is the same series! New title. Better logo. All new stories!
In Shops: Jun 14, 2023
SRP: $3.99
ODDLY PEDESTRIAN LIFE CHRISTOPHER CHAOS #1
APR231370
(W) Tate Brombal, Nick Robles (A) Isaac Goodhart (CA) Nick Robles
From the New York Times-bestselling and multi-Eisner award-winning writers of Something is Killing the Children, The Department of Truth, and House of Slaughter; and the artist on Victor and Nora: A Gotham Love Story comes this LGBTQ+ horror-hero coming-of-age series that's Invincible meets Doom Patrol.
In Shops: Jun 28, 2023
SRP: $4.99
SAVAGE SQUAD 6 #1
APR231381
(W) Robert Venditti, Brockton McKinney (A) Dalts Dalton
The year is 2037. A brutal world war has left humanity in shambles. The remnants of civilization are tracked down and systematically eliminated by The Scourge. For the people of the central colonies, only one hope remains, an elite team deployed into the deadliest location on the planet: Savage Squad 6!
In Shops: Jun 21, 2023
SRP: $3.99
STAR WARS THE HIGH REPUBLIC ADVENTURES #8 (OF 8)
APR231384
(W) Daniel Jose Older (A) Tony Bruno (CA) Harvey Tolibas
The Jedi Order tries desperately to bring peace to the streets of the Holy City as the Battle of Jedha nears its climax. Meanwhile, Sav Malagan tries to keep Maz Kanata's crew together long enough to rescue their captain from the clutches of Arkik Von.
In Shops: Jun 28, 2023
SRP: $3.99
SURVIVAL #2 (OF 5)
APR231385
(W) Sean Lewis (A) Bryndon Everett (CA) Tomm Cooker
The survivors of the ambush fall back to a more defensible position, but the sight of her father's old training camp brings up dark memories for Emma. Rasul and his creatures consolidate their grip on Talkeetna, and slowly begin to tighten the noose around the survivors. The sun has set on Alaska, and with the darkness comes the Wolves.
In Shops: Jun 07, 2023
SRP: $3.99