Dark Horse May 2023 Solicitations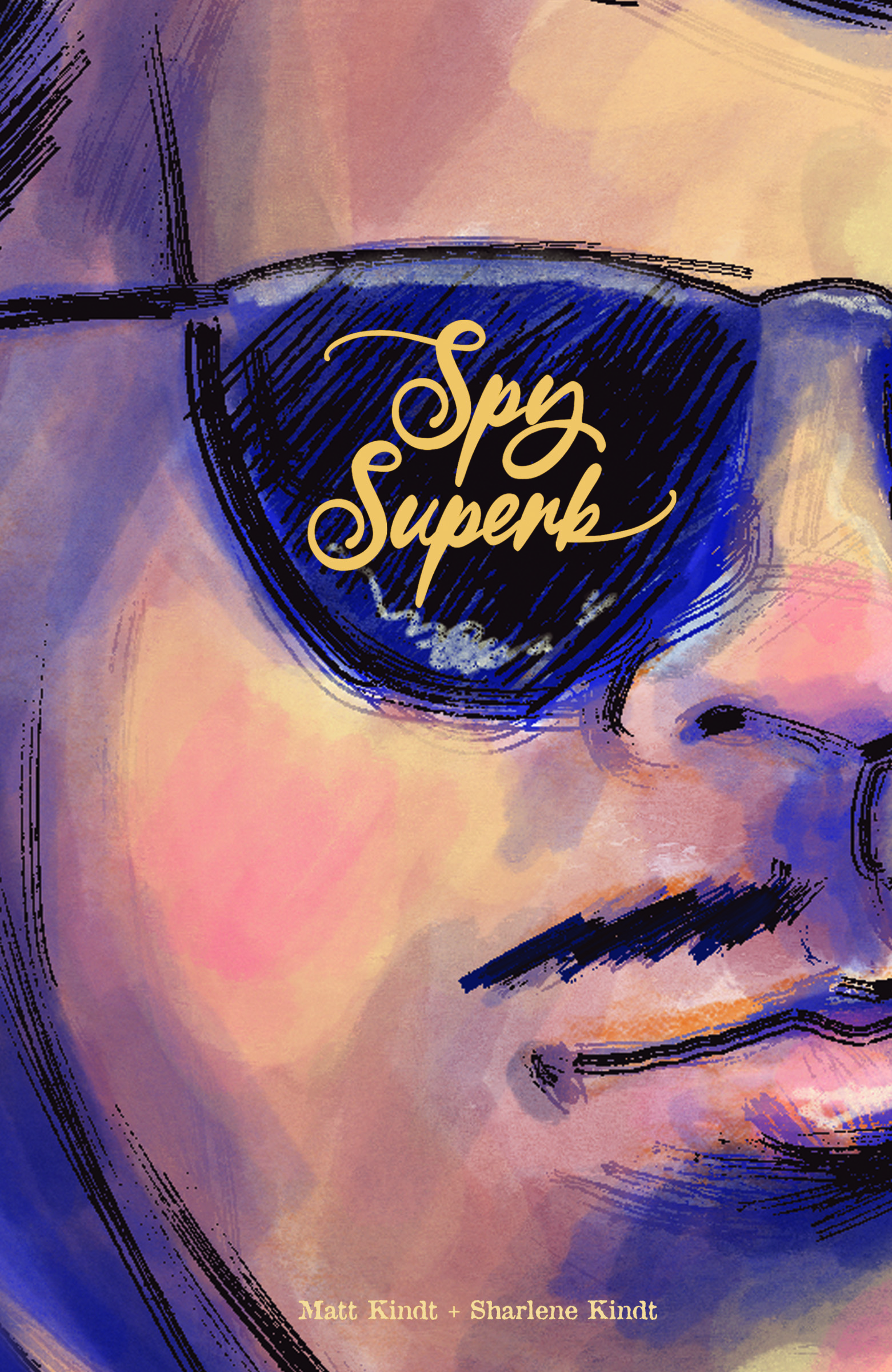 Dark Horse May 2023 Solicitations
The Dark Horse May 2023 solicitations are here! More Witcher, tons of Mignola, and so much more!
Common abbreviations
TP/TPB: Trade Paperback
SC: Softcover (like a TPB)
HC: Hardcover
FC: Full Color
DM: Direct Market. This refers primarily to comic book stores or online shops that order via the same means as a comic book store (primarily Diamond or Lunar). Places like Amazon or Barnes and Noble will generally NOT have these variants.
FOC: Final Order Cutoff – The time an order has to be submitted by the vendor. Also when you need to get your order in by at TalesofWonder for preorders.
RES: Resolicit – A new listing for a product that was previously solicited in PREVIEWS or New to Order, and which is being listed anew since the original Solicitation was cancelled either by the vendor or by Diamon
O/A: Offered Again – This designates an item that has been previously solicited and released, but is being solicited again.
ALL DATES ARE SUBJECT TO CHANGE DUE TO PAPER SHORTAGES, PRINTER JAMS, AND SHIPPING CONFLICTS.
Andrzej Sapkowski's The Witcher: The Lesser Evil HC
Written by Andrzej Sapkowski, Jacek Rembis, Illustrated by Adam Gorham, Jordie Bellaire
On sale July 25
FC, 56 pages
$17.99
HC, 7" x 10"
A tragic tale of passion, vindication, and the root of evil is presented in this graphic novel adaptation of Andrzej Sapkowski's original short story.
In search of a reward, Geralt brings the carcass of a slain creature to a small town where he is told it may be of use to the local sorcerer—but the mage isn't who he is alleged to be.
In hiding for his life, he requests Geralt's help in slaying the monster who seeks to murder him—a young woman said to have been born under the Curse of the Black Sun—a prophecy of inborn evil. He declares that she is more a monster than the creature presented before him. Geralt later encounters the woman, who asserts that it is the sorcerer who is the true monster—committing unspeakable crimes at the behest of his superstitious beliefs. With the boundaries blurred between the evil that is done and the evil done in return, Geralt is met with a quandary. The face of evil is ever-changing and his verdict, whether by choice or by force, can only lead to tragedy.
This graphic novel is the second in a series of adaptations from Sapkowski's acclaimed short story collection The Last Wish!
The Art of Solar Opposites HC
Written by Scott Gallopo
On sale July 18
FC, 192 pages
$49.99
HC, 9" x 12"
From two of the #$%@s behind Rick and Morty comes the off the wall tale of a family of aliens trapped in middle America.
This book will bring you all new behind the scenes art for the world and characters featured in the first two seasons of Solar Opposites! Featuring never before seen art of Korvo, Terry, Yumyulack, and Jesse, as well as the inhabitants of The Wall! Explore this behind the scenes look at the development and process of the hit series, detailing aspects you can find nowhere else!
Dark Horse Books and 20th Television Animation present, The Art of Solar Opposites! The perfect addition to the collection for any fan of the show.
Black Solstice HC
Written by Martin Desmond Roe, Travon Free, Illustrated by Aremo Massa
On sale July 18
FC, 88 pages
$19.99
HC, 7" x 10"
From the minds of Desmond Roe and Travon Free, the Academy Award winning writing duo behind the film TWO DISTANT STRANGERS, comes a brand-new graphic novel!
On the night of winter solstice in 2020, the world was caught by surprise as every black person suddenly gained a set of superpowers, they did not have the day before. As the next winter solstice approaches everyone anxiously awaits whether their superpowers will come back. Meanwhile, a group of siblings have conceived the ultimate plan to use their powers—which they're sure will come back—for the greater good even as everyone else tries to stop them.
Castle Full of Blackbirds HC
Written by Mike Mignola, Art by Angela Slatter, Valeria Burzo, Colored by Michelle Madsen
On sale July 11
FC, 112 pages
$24.99
HC, 7" x 10"
Sara May Blackburn has always been an odd girl. Plagued by mysterious powers her whole life, Sarah heads to New York to seek Miss Brook at the Linton School for Girls.
But the school is shrouded in strangeness, and the more secrets Sara discovers, the more dangerous and challenging her studies become. Sarah must reveal the forces that seek to control her power.
Join Hellboy creator Mike Mignola as he partners with celebrated author Angela Slatter and artist extraordinaire Valeria Burzo for a new adventure full of witchcraft and magic. New from the world of Hellboy!
Collects Castle Full of Blackbirds #1–#4.
The Legend of Luther Arkwright HC
Written and Illustrated by Bryan Talbot
On sale July 25
FC, 240 pages
$39.99
HC, 8 1/2" x 12"
Bryan Talbot's groundbreaking science-fiction epics The Adventures of Luther Arkwright and its sequel Heart of Empire have been acclaimed by Alan Moore, Neil Gaiman, Michael Moorcock, and more.
Talbot now launches a third Arkwright saga, The Legend of Luther Arkwright, another milestone in graphic literature.
Luther Arkwright, a being of vast psychic power capable of traversing the swirling multiverse of infinite existences, is pursued by a far superior adversary across multiple historically divergent parallel worlds, both utopian and dystopian, and only Arkwright's experience and force of will provide any hope to avert humanity's annihilation.
Spy Superb HC
Written and Illustrated by Matt Kindt
On sale July 25
FC, 144 pages
$39.99
HC, 7" x 10"
From New York Times bestselling and Harvey award-winning graphic novelist Matt Kindt comes this deluxe hardcover edition of the humorous espionage adventure.
It's John Wick meets Wes Anderson in this mystery-thriller about a secret organization that's developed the perfect spy. Who is the perfect spy? A spy who doesn't even realize they are a spy. AKA the "useful idiot." This particular useful idiot is named Jay. Jay is sent on missions without even realizing he's on a mission. Until he picks up the wrong phone with the wrong secret intel and now Russian hit-squads and elite assassins are after him. But Jay believes he was a sleeper agent—and really is the "spy superb". His complete obliviousness and lack of survival skills may be the only thing that saves him in this globe-trotting espionage tale …where nothing is what it seems . . . but also . . . kind of actually is what it seems.
Collects Spy Superb #1-#3 with brand new cover art in a deluxe hardcover format with gold embossed foil, a ribbon marker, and kraft paper-like dustjacket that hides the book in plain sight. Spy Superb is the latest release from Flux House Books, a new boutique imprint that will feature the writing (and sometimes) art of acclaimed comics creator Matt Kindt, with crime, science fiction, horror, and humor stories, all told and presented in startling and untraditional ways.
The Worlds of Borderlands HC
On sale July 18
FC, 208 pages
$29.99
HC
Explore a universe run amok with savage beasts, bloodthirsty bandits, and the biggest bad of all—corporations, in this full-color hardcover encyclopedia of Gearbox's beloved videogame franchise!
The universe of Borderlands is an inhospitable wilderness that spans every biome conceivable. It's also a land full of opportunity, but only if you have wits, skill, and guns. Lots of guns. Many come to Pandora in search of the Vault in the hopes of finding wealth, fame, or power. This is the definitive guide to the bold people who live there and in the surrounding galaxy, the mercenaries, monsters, and wilds they contend with, and the ridiculous arsenal they employ.
Dark Horse Books and Gearbox present The Worlds of Borderlands—a bombastic guide to Pandora, its surrounding planets and the characters who live there. This volume is filled with art and trivia relating to the guns, vehicles, ships, companies, and adventurers of the worlds-spanning universe—and the monstrous fauna who would eat all of them.
Abe Sapien: The Drowning and Other Stories TP
Written by Mike Mignola, John Arcudi, Illustraated by Jason Shawn Alexander, Patric Reynolds, Peter Snejbjerg
On sale July 18
FC, 448 pages
$29.99
TP, 7" x 10"
In the early 1980's, new BPRD agent Abe Sapien was set to retrieve the corpse of a powerful warlock off the coast of France. Abe quickly finds himself in a battle with a century old evil in the form of demonic monks.
Mike Mignola and Jason Shawn Alexander's premiere Abe solo series sets the stage for a collection of tales tracing Abe's times both as an agent of the BPRD, and delving into his long-hidden origins. A haunted lake, South American vampires, and a mad scientist seeking out man's missing link are chronicled here!
This paperback omnibus edition collects Abe Sapien: The Drowning, The Devil Does Not Jest, and Lost Lives and Other Stories.
Black Hammer Omnibus Volume 2
Written by Jeff Lemire, Dean Ormston, Art by Emi Lenox, Rich Tommaso
On sale July 4
FC, 400 pages
$29.99
TP, 7" x 10"
The long-awaited conclusion to the highly acclaimed, Eisner Award–winning superhero saga.
Torn from the Farm and faced with startling revelations about their last ten years, the Black Hammer crew, stripped of their identities, must race to prevent a universal meltdown and make hard sacrifices for the sake of existence itself!
Meanwhile, a Lovecraftian teen finds there is a hefty price she must pay to become "normal."
Collects Black Hammer: Age of Doom #1–#12, Black Hammer: Cthu-Louise, and The World of Black Hammer Encyclopedia in a deluxe omnibus format!
B.P.R.D. Omnibus Volume 6 TP
Written by Mike Mignola, John Arcudi, Art by Tyler Crook, James Harren, Colored by Dave Stewart
On sale July 4
FC, 480 pages
$29.99
TP, 7" x 10"
With Hellboy gone, agents missing, and Abe Sapien in a coma, the B.P.R.D are on their own.
America's monster problem explodes, society crumbles, and Liz Sherman rejoins the fight, as Nazis seek to bring Rasputin back to finish what he started when he first conjured Hellboy!
In this new collection, relive the terror of Hell on Earth as it explores those all too human teams left behind to confront the primordial predators now prowling the Earth.
Hellboy creator Mike Mignola is joined by a host of talented writers and artists in this latest volume of the B.P.R.D. omnibus series!
Cold Iron TP
Written by Andy Diggle, Art by Nick Brokenshire, Triona Farrell
On sale July 4
FC, 152 pages
$19.99
TP, 7" x 10"
Celtic folklore and modern moxie collide as an ancient pact between worlds is broken. The sinister forces of Faerie have slipped their shackles, and the Black Dog walks abroad this night . . .
On the rural Isle of Man, aspiring singer-songwriter Kay Farragher dreams of escaping her humdrum life. But she's about to get more than she bargained for—and some bargains are not to be trusted…
Cold Iron is supernatural thriller from Andy Diggle (Green Arrow, The Losers, Hellblazer) and Nick Brokenshire (Star Wars, Amelia Cole, The Once and Future Queen).
Collects Cold Iron #1–#4.
Creepy Archives Volume 2 TP
Written by Archie Goodwin, Art by Frank Frazetta, Reed Crandall, Gray Morrow, John Severin
On sale July 11
FC, 288 pages
$24.99
TP
The second bone-chilling volume of Creepy Archives is now available in a value-priced paperback edition, showcasing some of most harrowing stories of horror, murder, and supernatural mayhem in comics history!
Created by a who's-who of comics legends, including Archie Goodwin, Frank Frazetta, Alex Toth, Gray Morrow, Reed Crandall, John Severin, and more. Of special interest are Goodwin and Crandall's superb adaptations of "The Cask of Amontillado" and "The Body Snatcher" by gothic horror master Edgar Allan Poe.
Collects Creepy Magazine issues #6–#10 and includes original letters pages, text features, and ads.
Dragon Age: The World of Thedas Boxed Set
Written and Illustrated by Bioware
On sale July 11
FC, 496 pages
$59.99
Boxed Set
The secrets of Thedas and the world of Dragon Age in two comprehensive volumes.
A compelling and thoughtfully designed encyclopedia of Thedas, this collection is perfect for anyone interested in BioWare's hit fantasy franchise Dragon Age! Covering events from all the games through Dragon Age: Inquisition, this set is a perfect introduction for newcomers, and a deep dive full of secrets for die-hard fans!
These dramatic, accessible, beautiful tomes illuminate the darkest corners of the Deep Roads to the most illusory reaches of the Fade, taking readers on a journey through one of the most fully realized fantasy universes of our time!
Collects Dragon Age: The World of Thedas Volume 1 and Dragon Age: The World of Thedas Volume 2.
The EC Archives: Two-Fisted Tales Volume 1 TP
Written by Harvey Kurtzman, Wally Wood, Illustrated by Harvey Kurtzman, Wally Wood, John Severin
On sale July 18
FC, 216 pages
$19.99
TP, 8" x 10"
Writer-artist-editor Harvey Kurtzman teamed with legendary artists Wally Wood, Johnny Craig, Jack Davis, Al Feldstein, John Severin, Will Elder, and Dave Berg to create these powerful stories of struggle and humanity that are considered to be among the best war stories ever told.
Now, Dark Horse is proud to present this first incredible volume, reprinting the first six complete issues of Two-Fisted Tales, originally published in 1950 and 1951.
Emanon Volume 4: Emanon Wanderer Part Three TP
Written by Shinji Kajio, Kenji Tsuruta, Illustrated by Kenji Tsuruta, Translated by Dana Lewis
On sale July 11
B&W, 240 pages
$14.99
TP, 8 1/4" x 5 3/4″
Emanon is strange even for an immortal—a person with a mind over three billion years old, her consciousness endlessly migrating from new body to new body over the entire history of life's evolution on Earth.
Emanon Volume 4 tells the story of her existence in that odd decade called the 1980s, as Emanon's latest incarnation grows from a grade schooler who seeks to conceal her intelligence, to a teen trying to avoid a relationship with the superhuman classmate pursuing her, to a young adult facing the death from old age of her best friend Hikari—a mortal time-jumper whose own life has crossed that of Emanon many times in the past, and will do so again many times in the future . . . but who dies at last in the here and now.
Fafhrd and the Gray Mouser Omnibus TP
Written by Fritz Leiber, Art by Mike Mignola, Howard Chaykin, Al Williamson, Walter Simonson
On sale July 4
FC, 320 pages
$29.99
TP, 7" x 10"
Fritz Leiber ranks among the giants of fantasy and science fiction visionaries, capturing multiple Hugo, Nebula, and World Fantasy Awards and influencing a generation of writers.
And his most renowned creations are the swashbuckling Fafhrd and the Gray Mouser stories.
Collected here are adaptations of some of the finest of these tales—including the Hugo and Nebula Award winning "Ill Met in Lankhmar"—by comics legends Howard Chaykin, Mike Mignola, Dennis O'Neil, Al Williamson, and more. Join the hulking barbarian and the diminutive rogue as they battle swordsmen, necromancers, and flagons of strong drink!
Collects Fafhrd and the Gray Mouser and Fafhrd and the Gray Mouser: The Cloud of Hate and Other Stories.
Groo: Gods Against Groo TP
Written by Sergio Aragonés, Mark Evanier, Illustrated by Sergio Aragonés, Carrie Strachan,
On sale July 25
FC, 116 pages
$19.99
TP, 7" x 10"
The bumbling barbarian Groo has made quite a name for himself, traveling the land cleaving a path of destruction and cheese dip.
He is either so greatly feared or favored wherever he goes, Groo's earthly reputation causes a Groo diety to arise in the heavens! While Earthbound Groo hungers, his Divine Groo alter ego unleashes chaos! Plus, Sergio's legendary back cover Rufferto strips return!
From the hilarious mind and skillful pen of Sergio Aragonés, with scripts by Mark Evanier, colors by Carrie Strachan, and lettering by Stan Sakai (Usagi Yojimbo)!
This series concludes an epic storyline that began in Groo: Fray of the Gods and continued in Groo: Play of the Gods.
Collects Groo: Gods Against Groo #1–#4.
Lost Boy TP
Written by and Illustrated Jay Martin
On sale July 25
FC, 128 pages
$19.99
TP, 7" x 10"
The comics debut of accomplished music video director Jay Martin in a beautiful and heartwarming tale of adversity and survival.
In the aftermath of a deadly car accident in the remote Wyoming wilderness, a young boy escapes as the sole survivor.
Stranded, freezing and without anyone around to help him, he struggles to stay alive as he attempts to find his way back to civilization. Along the way, through extreme tests of will, courage, and endurance, he discovers what it truly means to be tested, and learns that the secret to survival isn't always what you think it is.
The Lost Fountains TP
Written by José Antonio Cotrina, Alfredo Alamo, Illustrated by Juan Bobillo
On sale July 18
FC, 104 pages
$19.99
TP, 7" x 10"
The world known as reality and a world of shadows, nightmares, and horror converge in this graphic novel adaptation of José Antonio Cotrina's dark fantasy novel.
Delano Grey survives the best he can, living halfway between two worlds. He earns his living as an adventurer for hire, accepting any assignment, no matter the risk, as long as the pay is good. But he is not who he appears to be. His past as a tortured prisoner has turned him into a lost and weakened man, struggling to find the courage to seek vengeance. His journey begins with the search for the Lost Fountains, a place of legend, said to harness great power—where wishes, no matter the intent, are fulfilled.
Enter a world of fallen gods, deadly magic and monsters, and reveal the true darkness that lies beyond and within.
Merry-Go-Round TP
Written by Sergio Rossi, Illustrated by Agnese Innocente
On sale July 18
FC, 192 pages
$19.99
TP, 7" x 10"
Life as a teenager is full of challenges and learning moments, from love triangles to missed appointments and beyond.
Merry-Go-Round features the stories of a group of young people just trying to get through their day-to-day life, all while romance and simply growing up are throwing roadblocks along the way. Based on the Arthur Schnitzler play by the same name, this volume is a perfect encapsulation of growing up, and trying to figure everything out.
The Never-Ending Party TP
Written by Joe Corallo, Rachel Pollack, Illustrated by Eva Cabrera
On July 25
FC, 120 pages
$22.99
TP, 7" x 10"
Twenty-five years after losing her lover Lulu in a cult ritual for Dionysus gone wrong, Mindy Morrow is trying to live her life and put the past behind her.
Unfortunately for Mindy, the past won't let her go. While she's taking care of her friend Flavia, her frenemy Kate is trying to lure Mindy back into the old club scene, and something more ancient and terrifying awaits them all.
From Joe Corallo and Rachel Pollack, the winner of The World Fantasy Award, the Arthur C. Clarke Award, and a Nebula nominee comes a story about dark pasts and the supernatural.
Collects The Never-Ending Party #1–#5 from the ComiXology original digital series, in print for the first time!
Prism Stalker: The Weeping Star TP
Written and Illustrated by Sloane Leong
On sale July 4
FC, 160 pages
$24.99
TP, 7" x 10"
The follow up to the hit series Prism Stalker!
The planet Eriatarka grows more inhospitable as it's colonization at the hand of the Chorus continues.
Vep and her fellow students are reaching the end of their basic combat training in the pneumatic arts and begin to exercise their abilities outside the colony-city of Elefstris. Their objective: subdue the unruly planet bent on scouring the Chorus' presence from its surface. But what exactly are they subjugating? And what will the cost of conquering be?
Stephen McCranie's Space Boy Volume 16 TP
Written and Illustrated by Stephen McCranie
On sale July 4
FC, 240 pages
$12.99
TP, 5.75" x 8.25"
Where is Amy?
The students of South Pines High search desperately for clues, trying to unravel the mystery of what happened on Homecoming night.
Stuck at the First Contact Project facility, Amy and Qiana begin to pull at the threads of a conspiracy that goes all the way to the top of the FCP.
Meanwhile, deep in space, Oliver must come to terms with his new feelings for Amy, and what that may mean for the two of them, and the entirety of the project he's devoted his life to.
And somewhere, out in the void, The Wanderer watches them all, waiting….
Mystery, romance, and more in the latest volume of Stephen McCranie's Space Boy!
All Eight Eyes #2 (of 4)
Steve Foxe (W), Piotr Kowalski (A/Cover A), Brad Simpson (C), and Trevor Henderson (Cover B)
On sale May 24
FC, 32 pages
$3.99
Miniseries
The drifter known as Reynolds has waged a secretive decade-long hunt against the monsters lurking in NYC's shadows. But he and his new "mentee" Vin got sloppy . . . and now a city employee is determined to figure out how a dead spider the size of a dog ended up on her desk.
Jaws meets Arachnophobia in a new vision of creature-feature terror from Eisner-nominated writer Steve Foxe and dread-inspiring artist Piotr Kowalski!
Assassin's Apprentice I #6 (of 6)
Jody Houser (W), Robin Hobb (W), Ryan Kelly (A), Jordie Bellaire (C), and Anna Steinbauer (Cover)
On sale May 10
FC, 32 pages
$3.99
Miniseries
As Fitz continues to gather experience as he is developed into a useful tool for Chade and King Shrewd, he encounters a face from his past that sparks an unexpected feeling. The boy also discovers alarming news, to both Chade and him, about the fate of his father. All of the pieces are falling into place, and the stakes rise in this conclusion to part 1!
Blue Book #4 (of 5)
James Tynion IV (W), Steve Foxe (W), Michael Avon Oeming (A/C/Cover A), John McCrea (A), Elsa Charretier (Cover B), and Chris Shehan (Cover C 1:10 Virgin)
On sale May 24
FC, 32 pages
$4.99
Miniseries
Madness and paranoia continue to take a toll on the sanity of Betty and Barney Hill as they search for help in determining whether their nightmares may have been missing memories of their alien encounter.
Tiny Onion Studios and Dark Horse Comics present a line of upcoming creator-owned work from the mind of James Tynion IV across a broad spectrum of his interests, from nonfiction supernatural encounters to high concept coming-of-age monster comics.
Also including True Weird: The Cinder Woman by Steve Foxe, John McCrea, and Aditya Bidikar.
Clear #3 (of 3)
Scott Snyder (W), Francis Manapul (A/C/Cover A/Cover B Foil), and Ema Lupacchino (Cover C 1:10 ratio)
On sale May 10
FC, 56 pages
$4.99 (Cover A)
$5.99 (Cover B-C)
Miniseries
The sci-fi mystery thrill-ride continues into a strange dystopian future, where a neurological internet connection wreaks havoc on reality.
Writer Scott Snyder and artist Francis Manapul step out from the world of caped heroes to present a sci-fi noir tale for the ages! In this wild and twisting mystery where nothing is as it seems, discover a future where no one sees life the same way.
The Great British Bump Off #2 (of 4)
John Allison (W/Cover A), Max Sarin (A), Sammy Borras (C), and Lissa Treiman (Cover B)
On sale May 10
FC, 32 pages
$3.99
Miniseries
As Shauna Wickle continues to try to solve the mysterious poisoning amongst her fellow baking contestants, she decides to go full Poirot-mode just in time for the deadly technical baking challenge!
Hairball #2 (of 4)
Matt Kindt (W/Cover A), Tyler Jenkins (A), Hilary Jenkins (C), and Alvaro Martínez Bueno (Cover B)
On sale May 3
FC, 32 pages
$5.99
Miniseries
A brand-new supernatural nightmare that's Junji Ito meets Hayao Miyazaki from the Eisner-nominated creators of Fear Case and Apache Delivery Service.
As the young girl's black cat continues to plague her family with horror and tragedy, she decides she must take matters into her own hands to put an end to the feline's evil ways.
Hellboy in Love: The Key to it All #5
Mike Mignola (W), Christopher Golden (W), Matt Smith (A/Cover), and Chris O'Halloran (C)
On sale May 31
FC, 32 pages
$3.99
Miniseries
Anastasia's archaeological research in the mysterious group known as the Suaren Artea takes her to India, will Hellboy coming along for the ride. The crux of the discovery may be full of ancient bones, but the past is not as dead as they think.
Join Hellboy creator Mike Mignola and cowriter Christopher Golden for another story of occult adventure and unlikely romance, with art by Matt Smith and colors by Chris O'Halloran.
Lonesome Hunters: The Wolf Child #1 (of 4)
Tyler Crook (W/A/Cover)
On sale May 31
FC, 32 pages
$3.99
Miniseries
From Russ Manning Award-winning and Eisner-nominated Harrow County cocreator Tyler Crook comes this supernatural fantasy about loss, power, and destiny.
Monster hunters Howard and Lupe are on their way to get rid of the powerful sword, but car trouble leaves them stranded in a small town that is being terrorized by a magical wolf and a mysterious child in a wolf mask. While waiting for car repairs, Lupe befriends the child and she and Howard are drawn into a war between the townspeople and the deadly beasts.
• Coming-of-age fantasy adventure!
Maskerade #5
Kevin Smith (W), Andy McElfresh (W), Giulia Gualazzi (A/C), John Sprengelmeyer and Francesco Segala (Cover A), and Tula Lotay (Cover B)
On sale May 17
FC, 32 pages
$3.99
Ongoing
The flagship title from Kevin Smith's Secret Stash Press is reloaded for more mayhem! Maskerade continues to carve a bloody swath of vengeance through the twisted rich of Trenchen City. Felicia Dance pulls an eyes-wide-shutdown on Trenchen's pervy power-players, penetrating their antisocial circle and getting one step closer to the city's rotten core—the diabolical David Ditt!
Masters of the Universe: Masterverse #4 (of 4)
Tim Seeley (W), Eddie Nunez (A/Cover A), Daniel Lopez (A/Cover B), Fico Ossio (A/Cover C), and Rico Renzi (C)
On sale May 17
FC, 32 pages
$3.99
Miniseries
As the deal between the Sorceress and Zodac reaches its tense conclusion, they witness worlds where He-Man's good heart and strong will have influenced a new generation. In "Unfakeable," the Masters (featured in the Netflix CG animated series He-Man and the Masters of the Universe) confront their own doppelgangers, and must figure out the things they dislike most about each other to win, while in "The Megabeast Matrix," the He-Force is called upon once again to battle a very modular threat to the entire multiverse!
Miss Truesdale and the Fall of Hyperborea #1 (of 4)
Mike Mignola (W/Cover B) and Jesse Lonergan (A/Cover A)
On sale May 17
FC, 32 pages
$3.99
Miniseries
One of the last followers of a failing Heliopic Brotherhood of Ra, the unassuming Miss Truesdale, finds herself on the receiving end of Brotherhood leader Tefnut Trionus's final vision. Connecting her life in Victorian London to a young gladiator's in ancient Hyperborea, Truesdale discovers she now has the chance to change the future by altering the bygone past.
Mike Mignola, creator of the Hellboy Universe and artist Jesse Lonergan team up tell an all new, supernatural-horror tale.
• Award-winning creator Mike Mignola with acclaimed artist Jesse Lonergan!
• The beginning of a new Mignolaverse series!
Murder Inc.: Jagger Rose #1 (of 6)
Brian Michael Bendis (W), Michael Avon Oeming (A/Cover), and Taki Soma (C)
On sale May 10
FC, 32 pages
$3.99
Miniseries
From the creators of the Eisner Award-winning, bestselling POWERS comes this brand-new world of historical crime fiction like you've never seen before.
Discover a world in which the five families of organized crime never lost their stranglehold on the United States. Now, half the country is a smorgasbord of sex and sin ruled by loyalty and "family values" and the rest of the world looks on in awe, rage, or jealousy. Join us as newly "made" Valentine Gallo and Jagger Rose rise through the ranks of the notorious Bonavese family. No spoilers, but Jagger has already proven herself one of the greatest assassins of all time. And, uh, the Pope would like a word. Yeah, that Pope. Huh.
Order and Outrage #3 (of 4)
Jim Starlin (W/Cover B), Rags Morales (A/Cover A), and Hailey Brown (C)
On sale May 17
FC, 32 pages
$4.99
Miniseries
She's lived outside the system—a nonessential person hunted by the Order. She's had to live inside the system as one of the chosen few. She's had no choice but to survive by becoming a chameleon and pretending to be anything but herself, and has been known by many names. But now? Now she will no longer be denied. Now she will introduce her true self and her true name, consequences be damned. Now they will know Outrage!
Skull and Bones #3 (of 3)
John Jackson Miller (W), James Mishler (W), Christian Rosado (A), Roshan Kurichiyanil (C), and Pius Bak (Cover)
On sale May 3
FC, 32 pages
$3.99
Miniseries
Washed ashore by a storm, merchants and pirates form an uneasy alliance to overthrow their captor, a merciless commodore known as the "Wolf Hunter." Leading to a bloody standoff that will decide who will rise above with treasure and glory . . . and who will fall and sink to the depths.
Space Job #4 (of 4)
David A. Goodman (W), Álvaro Sarraseca (A/Cover), and Jordi Escuin Llorach (C)
On sale May 10
FC, 32 pages
$3.99
Miniseries
Captain Olivier realizes he may have made a mistake by promoting someone as . . . enthusiastic as Francine Masht to First Officer. She has the whole crew scrambling to prepare a funeral for the last First Officer, but the Captain needs to get this ship and its cargo moving, specifically, moving away from any battlefields. But despite his best efforts, the crew of the Bush may see some action. Don't miss the explosive finale of the first arc of Space Job!
Star Wars: The High Republic Adventures #7 (of 8)
Daniel José Older (W), Toni Bruno (A), Michael Atiyeh (C), and Harvey Toilbao (Cover)
On sale May 31
FC, 32 pages
$3.99
Ongoing
While Jeddha burns, Arkik Von's plot to usurp Maz Kanata races towards its terrible conclusion. As the galaxy seems bent on descending into chaos, Sav Malagan must make a difficult choice; return to the Jedi and learn the ways of the Force, or stay and fight beside her new friends?
Star Wars: The High Republic Adventures—The Nameless Terror #4 (of 4)
George Mann (W), Eduardo Mello (P), Ornella Savarese (P)
On sale May 17
FC, 32 pages
$3.99
Miniseries
Deep within the ruined spaceship, the secret of the Nameless is finally revealed. Trapped and surrounded by enemies, the Jedi Pathfinders and Path disciples fight desperately to escape the swarm of hungry monsters. New alliances are tested, and in order for our heroes to escape, some will make the ultimate sacrifice.
Star Wars: Hyperspace Stories #8 (of 12)
Michael Moreci (W), Andy Duggan (A/Cover A), Michael Atiyeh (C), Bill Crabtree (C) and Cary Nord (Cover B)
On sale May 17
FC, 32 pages
$3.99
Ongoing
Darkness spreads across the galaxy.
As the Firs Order grows in power, Supreme Leader Snoke dispatches Kylo Ren and General Hux to the planet Karaxis to enforce his will upon the populace. As Ren hunts a fugitive through the wilds, Hux works find a new, cruelly inventive way of enforcing compliance. But how far can the Karaxians be pushed, before they have nothing left to lose?
Stranger Things: Tales from Hawkins #2 (of 4)
Jody Houser (W), Sunando C (A), Dan Jackson (C), Marc Aspinall (Cover A), Brent Schoonover (Cover B), Todor Hristov (Cover C), and Sebastian Piriz (Cover D)
On sale May 10
FC, 32 pages
$3.99
Miniseries
On the surface, Hawkins seems like the kind of town where nothing bad could ever happen, but to Murray Baumen it is an absurdly quaint slice of '80s Americana: too "normal" of a place to typically catch his eye at a glance. But Murray has never accepted the surface level explanation. Never. The two missing kids, and rumors of meddling Russians is enough for him to hit the pavement and dissect any clue he can find.
Survival #1 (of 5)
Sean Lewis (W), Bryndon Everett (A), Natalie Barahona (C), and Tomm Coker
On sale May 3
FC, 32 pages
$3.99
Miniseries
When Emma Reed journeyed back to her hometown in Alaska, she was expecting little more than a tense family reunion at the annual military alumni get together. But early that morning, a plane crash landed in the thick woods near the mountain. And the creature within brings an ancient terror to the last American frontier, and will turn this unspoiled wilderness into a killing ground.
Where Monsters Lie #4 (of 4)
Kyle Starks (W), Piotr Kowalski (A/Cover A), Vladimir Popov (C), and David Rubin (Cover B)
On sale May 3
FC, 32 pages
$3.99
Miniseries
The monsters residing at Wilmhurst find their secret haven's time cut short as law enforcement comes knocking at their door for a bloody showdown.