Titan Comics May 2023 Solicitations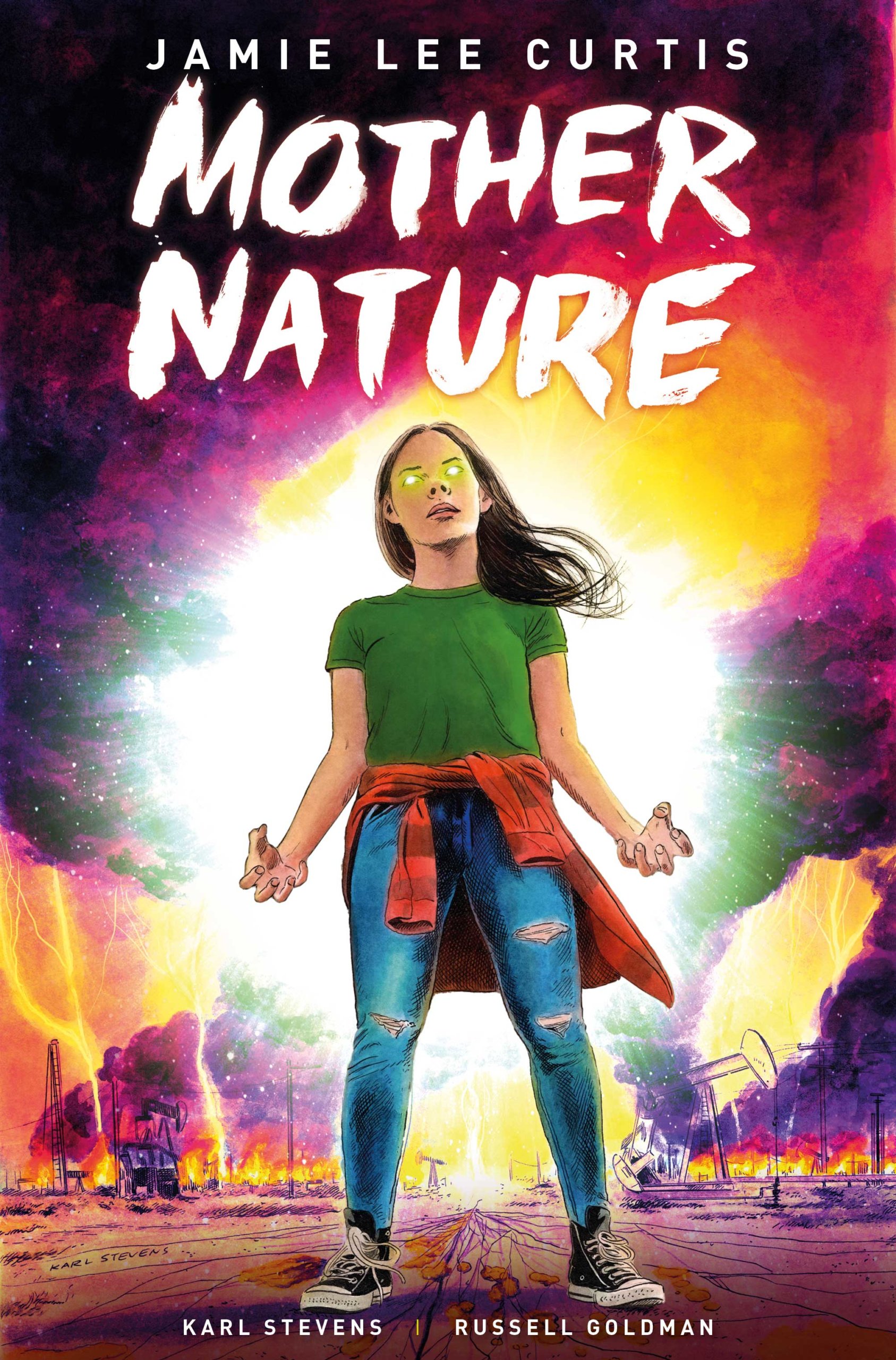 Titan Comics May 2023 Solicitations
The Titan Comics May 2023 solicitations are here! More Conan AND Savage Conan arrive and so much more!!
Common abbreviations
TP/TPB: Trade Paperback
SC: Softcover (like a TPB)
HC: Hardcover
FC: Full Color
DM: Direct Market. This refers primarily to comic book stores or online shops that order via the same means as a comic book store (primarily Diamond or Lunar). Places like Amazon or Barnes and Noble will generally NOT have these variants.
FOC: Final Order Cutoff – The time an order has to be submitted by the vendor. Also when you need to get your order in by at TalesofWonder for preorders.
RES: Resolicit – A new listing for a product that was previously solicited in PREVIEWS or New to Order, and which is being listed anew since the original Solicitation was cancelled either by the vendor or by Diamond.
O/A: Offered Again – This designates an item that has been previously solicited and released, but is being solicited again.
ALL DATES ARE SUBJECT TO CHANGE DUE TO PAPER SHORTAGES, PRINTER JAMS, AND SHIPPING CONFLICTS.
CONAN THE BARBARIAN: THE ORIGINAL COMICS OMNIBUS VOL. 2
Writer: Roy Thomas
Artists: John Buscema, Gil Kane
Publisher: Titan Comics, Heroic Signatures
THE ADVENTURE CONTINUES, IN THIS COLLECTION OF CLASSIC CONAN STORIES, PERFECT FOR FANS AND COLLECTORS ALIKE!
Tired of the thieving life, Conan signs on as a mercenary for the warring kingdom of Turan. The enemy will tell of Conan's legendary skill in battle — if any of them live to tell the tale — but palace intrigue may prove more dangerous to the barbarian.
Collecting CONAN THE BARBARIAN (1970) #27-51 and ANNUAL #1; GIANT-SIZE CONAN #1-4 and material from SAVAGE SWORD OF CONAN (1974) #1, #8 and #10.
COVER: REGULAR: NEAL ADAMS
COVER: DIRECT MARKET: JOHN BUSCEMA
THE SAVAGE SWORD OF CONAN: THE ORIGINAL COMICS OMNIBUS VOL. 2
Writer: Roy Thomas
Artists: Neal Adams, John Buscema
Publisher: Titan Comics, Heroic Signatures
HC, 7.25″ x 10.875", 944pp, $150.00, On Sale August 30, 2023
COLLECT THE ICONIC BLACK AND WHITE STORIES FROM THE MAGAZINE FORMAT SAVAGE SWORD OF CONAN!
The dark and gritty tales within are perfect for Conan fans looking for that extra bit of bloody violence! Featuring stories and art by the classic team of Roy Thomas and John Buscema with additional art by comic book legend Neal Adams! Collecting SAVAGE SWORD OF CONAN (1974) #13-28 and MARVEL COMICS SUPER SPECIAL #2.
COVER: REGULAR: EARL NOREM
COVER: DIRECT MARKET: EARL NOREM
MOTHER NATURE: DM EDITION
Writers: Jamie Lee Curtis, Russell Goldman
Artist: Karl Stevens
Publisher: Titan Comics
HC, FC, 176pp, $29.99, On Sale June 28, 2023
EXCLUSIVE COPIC COVER WITH SIGNED TIP-IN SHEET BY JAMIE LEE CURTIS! THE TERRIFYING DEBUT ECO-HORROR GRAPHIC NOVEL BY JAMIE LEE CURTIS!
After witnessing her father die on one of the Cobalt Corporation's experimental oil extraction projects, Nova Terrell has grown up to despise the company relied upon by the town of Catch Creek. Now, the rebellious Nova wages a campaign of sabotage against the oil giant, until one night she accidentally makes a terrifying discovery.
COVER: KARL STEVENS
STAR WARS: THE BOOK OF BOBA FETT COLLECTOR'S EDITION
Publisher: Titan Magazines
HC, FC, 96pp, $19.99, On Sale June 7, 2023
A fascinating behind-the-scenes look at the hit Disney + show, featuring exhaustive information as well as comprehensive profiles of the galaxy's most notorious and memorable characters, including Boba Fett, Fennec Shand, Ahsoka Tano, Luke Skywalker, Din Djarin, and Grogu. PLUS amazing photographs, spectacular production and concept art, a complete episode guide, and more
MARVEL'S HULK: THE FIRST 60 YEARS
Publisher: Titan Magazines
HC, FC, 128pp, $24.99, On Sale: June 28, 2023
A celebration of 60 rage-filled years of Marvel's immortal, incredible, and savage hero, THE HULK! This deluxe book explores the comic book history of the Hulk, looking in-depth at his greatest battles, deadliest enemies, and his unlikeliest allies. Includes profiles of the talented creators behind his ongoing adventures.
MARVEL'S MIDNIGHT SUNS -THE ART OF THE GAME
Writer: Paul Davies
Publisher: Titan Books
HC, 208pp, $39.95, On Sale: April 19, 2023
Marvel's Midnight Suns – The Art of the Game captures the creative process of this action-packed strategy game. The exclusive concept art and in-game renderings created by the talented development team Firaxis Games are shown in glorious detail in this lush, hardback volume.
H.R. GIGER: DEBBIE HARRY METAMORPHOSIS: CREATING THE VISUAL CONCEPT FOR KOOKOO
Writers: Chris Stein, Debbie Harry
Publisher: Titan Books
HC, FC, 192pp, $75.00, May 3, 2023
When the visual artist H.R. Giger, best known for his biomechanical creature and set design for seminal 1979 sci-fi-horror film Alien, encountered Debbie Harry, the punk icon and lead singer of globally successful New Wave band Blondie, the results were sublime.
With photographs and words by Chris Stein, Harry's long-term collaborator, sketches from the Giger archive, and an introduction by Debbie Harry, this is an essential behind-the-scenes insight into the processes of an incredible creative partnership.
ATOM: THE BEGINNING VOL.06
Writers: Osamu Tezuka (Original Story), Masami Yuuki (Script)
Artist: Tetsuro Kasahara
Publisher: Titan Manga (Titan Comics imprint)
SC, B&W, 5″x7″, 208pp, $12.99, On Sale August 16, 2023
Prequel to one of the most influential manga of all time: Astro Boy by Osamu Tezuka! Astro Boy has spawned multiple anime adaptations, video games, and more!
A sci-fi manga about the turbulent lives of two robotics engineering students and their latest revolutionary project: the unassuming yet insanely strong A106, or "Six."
COVER: TETSURO KASAHARA
GUN HONEY: BLOOD FOR BLOOD DM EDITION
Writer Charles Ardai
Artist: Ang Hor Kheng
Publisher: Hard Case Crime (Titan Comics imprint)
SC, FC, 112pp, $17.99, On Sale April 5, 2023
THE HIGHLY ANTICIPATED SEQUEL TO THE BESTSELLING CRIME THRILLER GRAPHIC NOVEL GUN HONEY! DIRECT MARKET EDITION FEATURES AN EXCLUSIVE COVER BY SUPERSTAR ARTIST SOZOMAIKA! LIMITED TO 750 COPIES!
With weapons expert Joanna Tan, the legendary "Gun Honey," off the grid, recuperating from her last job, a vengeful rival takes her place – and frames Joanna for murder. On the run from Malaysia to Milan, from Montana to Monaco, can Joanna catch up to her ruthless enemy…or will she catch a bullet first? Collects issues #1-4.
COVER: SOZOMAIKA
STAR WARS INSIDER #218
Publisher: Titan Magazines
SC, FC, 84pp, $9.99, On Sale: May 3, 2023
FEATURES BRAND-NEW STAR WARS: THE HIGH REPUBLIC FICTION!
HIGHLIGHTS include:
ASHOKA TANO – A look into the iconic character, and
the performers who've brought her to life.
ARCADE FIRE – Insider celebrates the classic Atari Star Wars Arcade game on its 40th anniversary.
INTERVIEWS- John Knoll, special effects expert and executive creative director at ILM.
DEAD BY DAYLIGHT #1
Writer: Nadia Shammas
Artist: Dillon Snook
Colorist: Emilio Lecce
Publisher: Titan Comics
FC, 32pp, $4.99, On Sale May 24, 2023
PREQUEL COMIC BASED ON THE BEST-SELLING HORROR GAME, DEAD BY DAYLIGHT. Readers can unlock an exclusive in-game charm using the unique code found inside the comic!
When the rebellious FRANK crashes into the lives of JULIE, JOEY and SUSIE, together they'll unleash bloody chaos onto the sleepy, dead-end town of Ormond. Witness the terrifying origins of THE LEGION.
COVER A: IVAN TAO
COVER B: CHRIS SHEHAN
COVER C: GAME COVER
COVER D: LENKA SIMECKOVA
COVER E: DILLON SNOOK
COVER F: BLANK SKETCH COLOR VARIANT (RED)
COVER G: JAE LEE
MORIARTY: CLOCKWORK EMPIRE #4
Writers: Fred Duval, Jean-Pierre Pécau
Artist: Stevan Subic
Publisher: Titan Comics
FC, 48pp, $4.99, On Sale May 17, 2023
In a London opium den, a monster is killed by the police with seven bullets to the body. At the Diogenes club, an investigator and his partner thwart the Machiavellian plans of a card-playing automaton, and that evening the monster's alter ego will come out of the hospital unscathed… and Holmes and Watson are on the case!
COVER A: CLAUDIA IANNICIELLO
COVER B: STEVAN SUBIC
NOUNS: NOUNTOWN #2
Writer: David Leach
Artist: Danny Schlitz
Distribution: Titan Comics
FC, 36pp, $4.99, On Sale May 31, 2023
MEET THE NOUNS IN THEIR FIRST COMIC BOOK ADVENTURE! AN EPIC ADVENTURE OF PLAYGROUND – STYLE FUN & HUMOR!
Nouns DAO presents a new sensational mini series by writer David Leach (Psycho Gran) and artist Danny Schlitz. A deeply moving coming – of – age drama about a small – town thimble salesman caught up in a politically – charged espionage caper involving a stolen atom bomb, a signed picture of the pope, and a man with a fox for a head.
COVER A: DANNY SCHLITZ